Feasts / Moedim
Moedim is the Hebrew word for the Set Apart Feasts.
The Moedim are the Feasts of YHWH. The Torah instructs believers to keep the Feasts of YHWH according to the Scriptural command in Wayiqra (Leviticus) 23:2, 4.
The following Chart lists the month and day of each Feast celebration.
Click on the following link to download a PDF copy:
To understand the purpose of the feasts of YHWH you will need to download a copy of the NMZ "Moedim" which explains the meanings of the feasts.
Now available on Amazon and Kindle
To celebrate the Moedim you will need to down load a copy of the NMZ "Siddur Moedim " which outlines the customs and traditions for celebrating the feasts.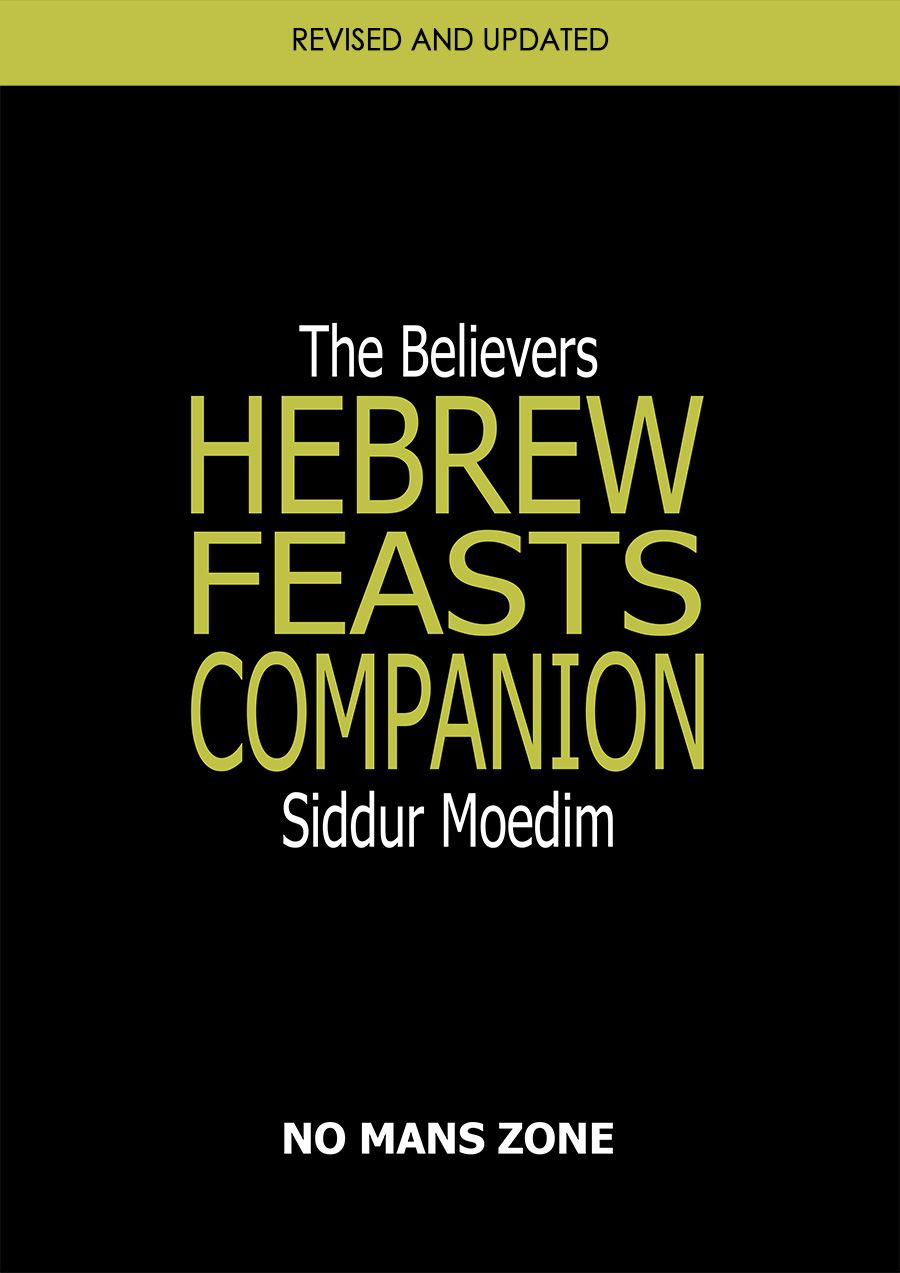 Now available on Amazon and Kindle
Countdown to Feasts
1. Rosh haShannah haTorah (The Torah New Year)
Until Rosh haShannah haTorah
2. Peasch (Passover
Until Peasch
3. Chag haMatzah (Feast of Unleavened Bread)
Until Chag haMatzah
4. Chag Moshiach (Feast of the Messiah)
Until Chag Moshiach
5. Yom haBirkkurim (Day of First Fruits)
Until Yom haBirkkurim
6. Omer (Counting of the Omer )
Until the start of the Omer
7. Shavuot (Pentecost)
Until Shavuot
8. Yom Teruch (Day of Blowing)
Until Yom Teruch
9. Yamim Nora'im (Rosh haShanah)
Until Yamim Nora'im
10. Yom Kippur (Day of Atonement)
Until Yom Kippur
11. Sukkot (Feast of Tabernacles )
Until Sukkot
12. Shemini Atzerets (Shimchat Torah)
Until Shemini Atzerets
13. Chanukah (Feast of Lights)
Until Chanukah
A NON-PROFIT-NON-DENOMINATION-NON-AFFILIATED CHARITABLE MINISTRY