SHALOM
BARUKH HABA
Welcome to Malchut haYHWH (The Kingdom of YHWH). The Bayit (Home) of Ivrit (Hebrew) believers.

You will find everything here to explore the majesty, wonder, and power of Torah of YHWH.
The Foundation of NMZ:
NMZ was founded as a Ministry on the 70th Jubilee year 2009 the Jewish year 5769.

We are the arm and ministry of Eliyahu ha Navi (Elijah the Prophet). The proprietor of NMZ is YHWH, the Melech (King) of the Olam (the Universe).
The Purview of NMZ:
Torah (The Hebrew Scriptures).
Brit Chadashah (The Renewed Covenant Scriptures).
Aliyah (The return to Yisra'el).
Kohanim (The restoration of the Priesthood).
Shekinah (The restoration of the Presence).
Mishkan Dawid (The rebuilding of the Tabernacle of David).
Yerushalem (The Restoration of Yerushalem).
The Purpose and Mission of NMZ:
NMZ Vision: To Prepare (Yeshayahu (Isaiah) 40:1-9; Yechezkel (Ezekiel) 37).
NMZ Mission: To Restore (Yeshayahu (Isaiah) 61; Yirmeyahu (Jeremiah) 31).
NMZ Goal: To Commission (Mattityahu (Matthew) 10:5-10; Marqus (Mark) 16:15-18).
The Scope of NMZ:
Non-Jewish
Non-Christian
Non-Islam
Non-Denominational
Non-Affiliated
Non-Profit
Non-Pagan
We welcome all faiths and beliefs who desire Emet (Truth) and Binah (Understanding).
The meaning of NMZ:
The name is symbolic of the ministry of Eliyahu haNavi.
The name is connected to the kaballah (mystery) of YHWH's name.
The name is connected to the Malakim (Angels).
The name is reflective of the zone where YHWH dwells.
The name depicts the present Kingdom status of YHWH's Talmidim (Disciples).
The name is significant of the Torah of YHWH.
The name is indicative of the process of Aliyah (return) to Yisra'el.
The Crescent of NMZ:
The meaning of the Mosaic of Hebrew letters:
Yeshua taught that the way to the Malchut (Kingdom) of YHWH is through Teshuvah (Repentance). To enter the Malchut we must go through Mayim (Water). Water is the spiritual bridge between this Olam (World) and the Malchut haShamayim (the Kingdom of Heaven). Through Mikvah (Baptism) we enter the Malchut haShamayim and in His awesome Name YHWH we are saved. The final revelation and goal of this journey is the Eternal Supreme Elohim (The ForeFather) Who is the source and existence.
div align="center

BARUCH HA-SHEM
The Announcement:
Eliyahu haNavi, Eliyahu haTishbi, Eliyahu, Eliyahu, Eliyahu haGiladi. Bim'hayra v'yamaynu, yavo Eilaynu, im Mashiach ben Dawid, im Mashiach ben Dawid. Eliyahu (Elijah) the prophet, Eliyahu the Tishbite. Eliyahu of Gilead. Soon in our days, Eliyahu will come with the Messiah, the son of Dawid.
Malachi (Malaki) 4 is fulfilled in your hearing. Eliyahu (Elijah) is here!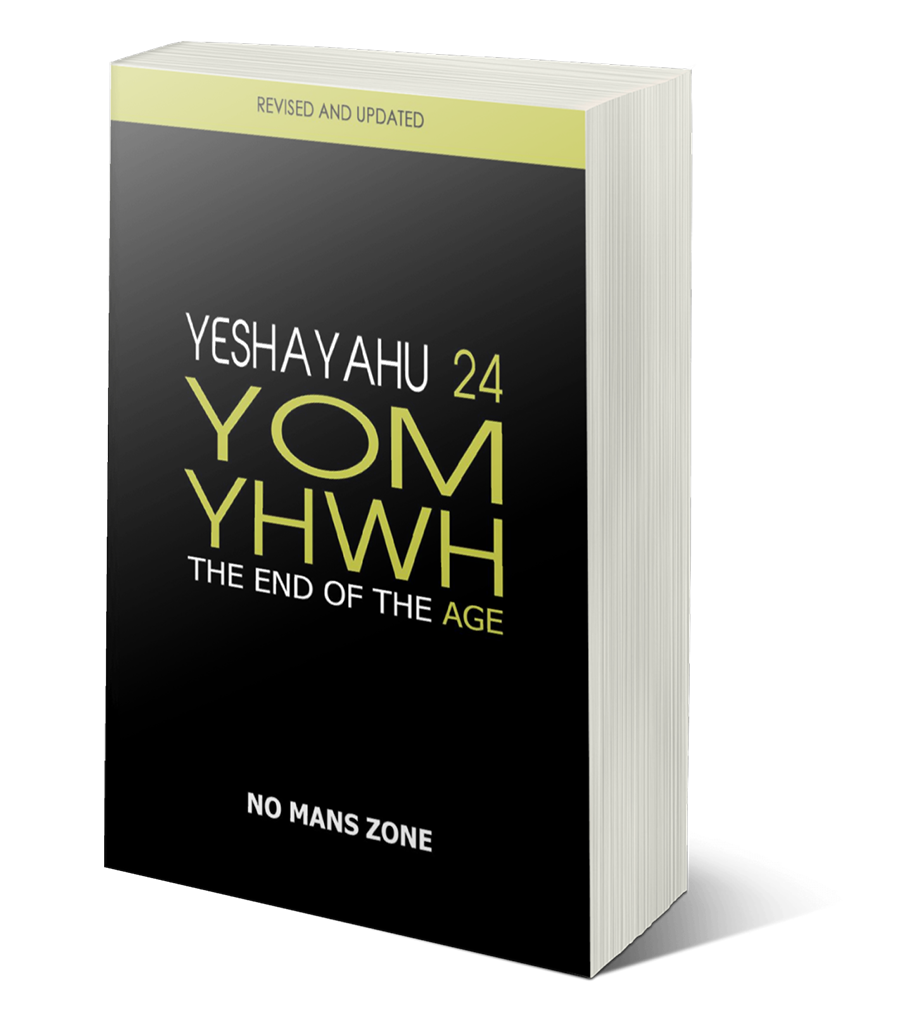 YOM YHWH We have broken the Everlasting Covenant and all the laws of the Torot. We have polluted the Earth, tampered with YHWH 's creation, and committed abdominal things that even Noah's generation had not done. Finally, the time allotted for humanity to reform is at its final days, and there is no extra time permitted.

YHWH will destroy the Earth with Fire as the prophets foretold. Yom YHWH or the Day of YHWH approaches rapidly. The timing of this Day is within the prelude and control of Eliyahu haNavi (Elijah the Prophet). He can only delay it so far, but he cannot stop it.

THE PROGRAM OF YHWH -
The Beginning, the Journey, the Fall, the Redemption, the Restoration, the Purpose, the Reward and the Conclusion of Mankind.

SIDDUR BAYIT The Prayer Book has been complied for individuals or families who have no access to a Synagogue or a Fellowship where Hebrew or Hebraic teaching is available. It has been designed for the non-Hebrew reader. The sons and daughters of YHWH (the Elohim of Yisra'el) who are in exile awaiting Aliyah (a return to Yisra'el). As believers in YHWH it is our duty to learn the traditions of our forefathers in the Hebrew Faith.

ALL IN ONE BOOK -
The Inheritance, the Anointing, the Blessings, Protection, Prosperity, Family, Happiness and Wellness.

THE KINDOM MANIFESTO The Kingdom of Elohim today remains one of the greatest mysteries of the Hebrew Scripture because the Church for the last 1600 years has preached a gospel that neither Yeshua (Jesus) nor the disciples taught. HaSatan also knows that as long as the Kingdom of Elohim remains a mystery, the King of kings cannot return to Yerushalem to set up the Everlasting Kingdom.

NARROW IS THE DOOR -
Into the Kingdom; Blessed are they you will find it.

REGENERATION Truth does not know names and it does come with labels - Judaism, Christianity, Islam, Hinduism etc. are merely expressions of the human desire to find answers to its mortality. This book will show you immortal life as the ancients have always known it to be. It contains the secrets that have been kept under lock and key for two millenniums. Many devoted men risked their lives and all that they possessed to preserve this knowledge which was driven underground because it goes against the teachings of established religion which aims at destroying this knowledge at all cost. This knowledge was banned by the Catholic Church and other faiths. It is the "stuff " of which many secret societies believe they are the appointed gates and keepers..

FREEDOM IS TRUTH -
We were created to be immortal, we are energy and we cannot be destroyed.

BOOK DISPLAY:

WISDOM FOR THE WISE. Chochmah le'chakim. Now available on Amazon as a paperback and Kindle as an ebook.

9010. The Kingdom Plan for Wealth Creation, Wealth Acceleration, Wealth Perpetuation. Now available on Amazon as a paperback and Kindle as an ebook.

THE CASE FOR SHABBAT. Sunday or the Shabbat. Now available on Amazon as a paperback and Kindle as an ebook.

THE CASE FOR ECHAD. The Trinity or One. Now available on Amazon as a paperback and Kindle as an ebook.

THE CASE FOR CHANUKAH. Christmas or Chanukah. Now available on Amazon as a paperback and Kindle as an ebook.




Time Zones:

LOCAL TIME:




JERUSALEM ISRAEL:




(Mt SINAI) Jabel El Lawz Tabuk Saudia Arabia:




See Calendar Section for other country zones

A NON-PROFIT-NON-DENOMINATION-NON-AFFILIATED CHARITABLE MINISTRY